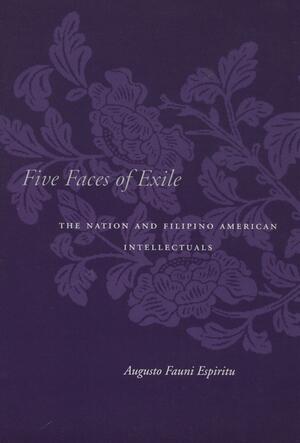 Augusto Fauni Espiritu
Colonialism and empire have rarely been seen from the perspectives and experiences of the colonized. Five Faces of Exile addresses this gap by exploring a wide range of perspectives on colonial, anti-colonial, and postcolonial developments. More specifically, it explores American empire in the Philippines and its ethnic and racial dimensions in the United States through a close reading of the texts and social practices of five pioneering, trans-Pacific Filipino American writers of the colonial era: the diplomat Carlos P. Romulo, the poet Jose Garcia Villa, fiction writers N. V. M. Gonzalez and Bienvenido N. Santos, and the celebrated Asian American worker-writer Carlos Bulosan.
In this first transnational intellectual history of an Asian American group, Espiritu shows that an exploration of those at the margins of the nation, who feel at home neither in the Philippines nor in the United States, raises profound questions about citizenship and national belonging. This beautifully written book explores the common desire for national solidarity and cultural translation and the shared ambivalence at the heart of Filipino American expatriate intellectual life, as well as the social practices of patronage and performance that shaped ethnic and national identities.