Image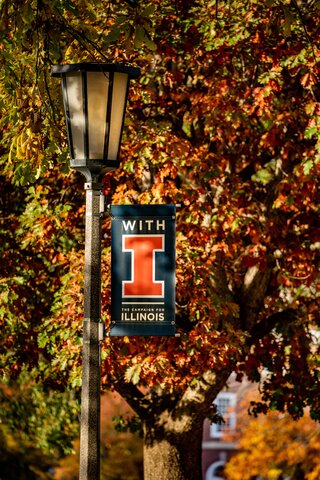 The Department of Asian American Studies seeks an assistant, associate, or full professor with interdisciplinary expertise in Health Humanities and/or Environmental Justice. The general areas of specialization include poverty, inequality, housing discrimination; health disparities, medical racism, radical public health; environmental racism and new interdisciplinary approaches to policy-oriented research and community building. We seek scholars trained in American studies, ethnic studies, anthropology, sociology, geography, urban studies, environmental studies, history, English, and other affiliated fields. Research specialization is open, but special consideration will be given to scholars whose work addresses intersectional and interdisciplinary approaches to politics and activism, racial and social inequalities, and the study of social and racial justice. Successful candidates are expected to teach effectively at both the undergraduate and graduate levels, establish and maintain an active research program, and provide service to the department, the university, and multiple publics.
The Illinois College of Liberal Arts and Sciences is a world leader in research, teaching, and public engagement. Faculty in the College create knowledge, address critical societal needs through the transfer and application of knowledge, and prepare students for lives of impact in the state, nation, and globally. To meet these objectives, the College embraces and values diversity and difference through hiring faculty candidates who can contribute through their research, teaching, and/or service to the diversity and excellence of the Illinois community. 
Applicants must have a Ph.D. in humanities or social science disciplines, interdisciplinary programs or related fields. Ph.D. must be in hand by the start of appointment. The anticipated starting date is August 16, 2024; the starting salary is competitive. Applications can be submitted at https://jobs.illinois.edu by uploading a cover letter, CV, teaching and research statements, contact information for three references (to be contacted at the semi-finalist stage), and one writing sample (approx. 25 pgs.). For priority consideration, submit all requested application materials by October 9, 2023. We will continue to review applications until the position is filled. Only applications submitted through the University of Illinois Job Board will be considered.
To find out more about the resources available at the university and Urbana-Champaign community please visit these sites:  
---
The University of Illinois System is an equal opportunity employer, including but not limited to disability and/or veteran status, and complies with all applicable state and federal employment mandates. Please visit Required Employment Notices and Posters to view our non-discrimination statement and find additional information about required background checks, sexual harassment/misconduct disclosures, COVID-19 vaccination requirement, and employment eligibility review through E-Verify.
Applicants with disabilities are encouraged to apply and may request a reasonable accommodation under the Americans with Disabilities Act (2008) to complete the application and/or interview process. Requests may be submitted through the reasonable accommodations portal, or by contacting the Accessibility & Accommodations Division of the Office for Access and Equity at 217-333-0885, or by emailing accessibility@illinois.edu.