Image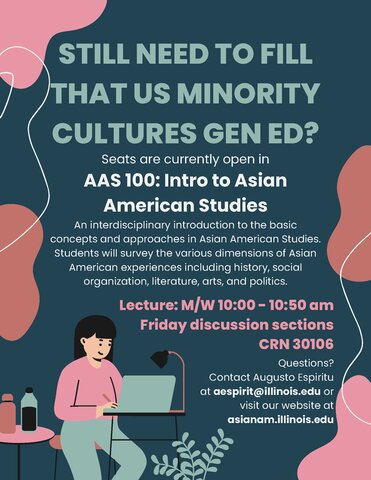 Still need to fill that US Minority Cultures Gen Ed?
Seats are currently open in AAS 100: Intro to Asian American Studies
An interdisciplinary introduction to the basic concepts and approaches in Asian American Studies. Students will survey the various dimensions of Asian American experiences including history, social organization, literature, arts, and politics.
Lecture: M/W 10:00 - 10:50 am
Friday discussion sections
CRN 30106
Questions? Contact Augusto Espiritu at aespirit@illinois.edu or visit our website at asianam.illinois.edu