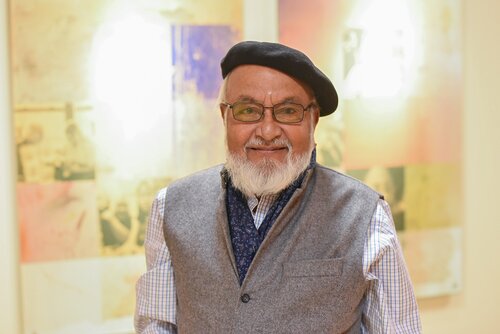 Contact Information
Social Work
1207 W Oregon
M/C 140
Urbana, IL 61801
Biography
Pallassana Balgopal (Ph.D., Social Work, Tulane University, 1971) is a social worker, educator, researcher, and practitioner with over 42 years of teaching, curriculum development, research, consultation, and practice experience in social work. His academic interests include immigrant and refugee populations, Asian Indians, Asian families, Asian American elderly, and multicultural counseling.
Education
Ph.D., Social Work, Tulane University, New Orleans, Louisiana
BA – Nagpur University, Nagpur, India
MS, Social Service, Boston University, Boston, Massachusetts
Diploma in Social Service Administration (Equivalent to M.S.W.), Madras School of Social Work, Madras, India
Awards and Honors
2007 Champaign Urbana International Humanitarian Award (Human Rights)
Fulbright Scholar, India, 2008-2009, 2000-2001
Courses Taught
SOCW 397 / AAS 397 / HDFS 321 Asian Families in America
Recent Publications
Social Work Practice with Immigrants and Refugees. . New York: Columbia University Press, 2000.
Balgopal, Pallassana, and G. L. Pettys. "Self-Determination in an Era of Cultural Pluralism."

Social Work Around the World

. . Ed. Ngoh-Tiong Tan and Elis Envall. Switzerland: IFSW Press, 2000.