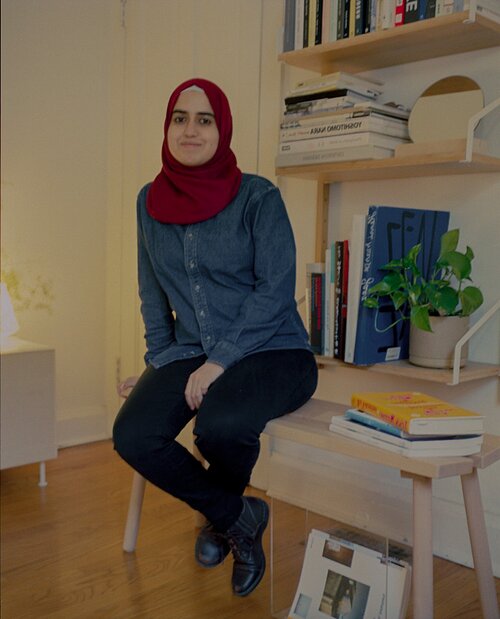 Contact Information
Room 1004, 1208 W Nevada St, Urbana
Postdoctoral Research Associate
Biography
Eman Ghanayem is the 2020-2021 Chancellor's Postdoctoral Fellow in the Department of Asian American Studies. She earned her Ph.D. in Literary Studies, with minor degrees in American Indian Studies and Gender and Women's Studies, from the University of Illinois at Urbana-Champaign in 2020. Her research spans the areas of Indigenous studies, comparative ethnic studies, and transnational gender and women's studies. This trajectory is guided by a commitment to think through and contribute to contemporary scholarship in global Indigenous theory and its multiple geographies of inquiry.
Toward a global theory of belonging, and its confluences under colonial conditions, Ghanayem's research addresses the relationship between natives, settlers, and refugees in both "new" and "old" world contexts. Her first book project, which builds on her dissertation, "Nations without Nationalisms: On Palestinian and American Indian Literary Imaginations," argues that indigeneity, as expressed in American Indian and Palestinian literatures, offers a necessary critique of (settler) nationalism as a product of the colonial west, as well as represents an alternative form of homemaking that is land-oriented, relational, and can function without a state. 
Ghanayem taught in the Department of English at Birzeit University and the Departments of English and Gender and Women's Studies at the University of Illinois at Urbana-Champaign.